Computer repairs, sales, tech support and more...
We are here to help individuals and businesses
Business Software Solutions specializes in providing efficient, high quality business management and information processing systems for small to medium size local businesses and professional practices. We add significant value to the systems we design with the careful integration of professional quality hardware, carefully selected software and well thought out procedures. This enables us to provide turnkey solutions that efficiently meet and exceed current needs with systems that maximize efficiency, minimize downtime and provide clear paths for future growth.
Business Software Solutions offers:
Web Hosting
Service Contracts
Network Support
Computer Upgrades & Repairs
Software Installation
Software
Business Software Solutions has provided information processing solutions to businesses and professional practices in central Florida since 1986. Our specialty is the design and implementation of multi-user business management, accounting and practice management systems.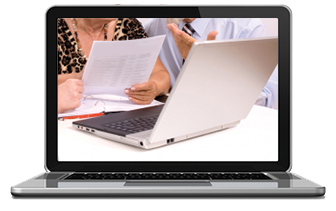 Expert Technicians
Our main area of expertise is in the executive and management support tools designed to maximize profitability within a company. The systems that we design require minimum of "Computer" experience. In new installations we offer turnkey solutions. With our help companies find more time to run their businesses instead of running their computers therefore making themselves more profitable.
These include Microsoft DOS, Windows 3.x, Windows for Workgroups, Windows 95/98/ME/XP Home, Windows NT 3.X/4.x, Windows 2000 Professional/XP Professional /Server/Advanced Server/SQL/etc..., Novell, Lantastic and other NetBIOS networks, Linux, Unix and SCO Unix. We are resellers for the top rated business programs. These include Data Pro Accounting systems, Medisoft, QuickBooks, Y.E.S Yukon E-Commerce System, Act!. In addition, we also maintain the ability to design custom programs for specific applications under COBOL, Microsoft Access/Visual Basic, And Delphi.
Hardware
Our staff has over fifty five years of combined experience in the design, development and implementation of business computer systems and software. Our full time staff includes a system analyst, an accountant, two network engineers, and a software support specialist. In addition, we have long term relationships in place with CPA's, Programmers and other specialist ( Like CNE's, MSCP's, MSCNE's, DBA's. ) that we can call upon for specific projects. We are capable of providing the full range of consulting and support services: Problem definition, requirement analysis.
Business Software Solutions is a computer repair Clearwater , computer repair Tampa, laptop repair Clearwater, laptop repair Tampa, mobile device repair Clearwater, mobile device repair Tampa, Business Software Solutions Clearwater, FL. Computer fix Clearwater, Tampa

BUSINESS SOFTWARE SOLUTIONS © 2019
3118 Gulf to Bay Blvd Suite 202 Clearwater, FL 33759